Small Business Social Media Survival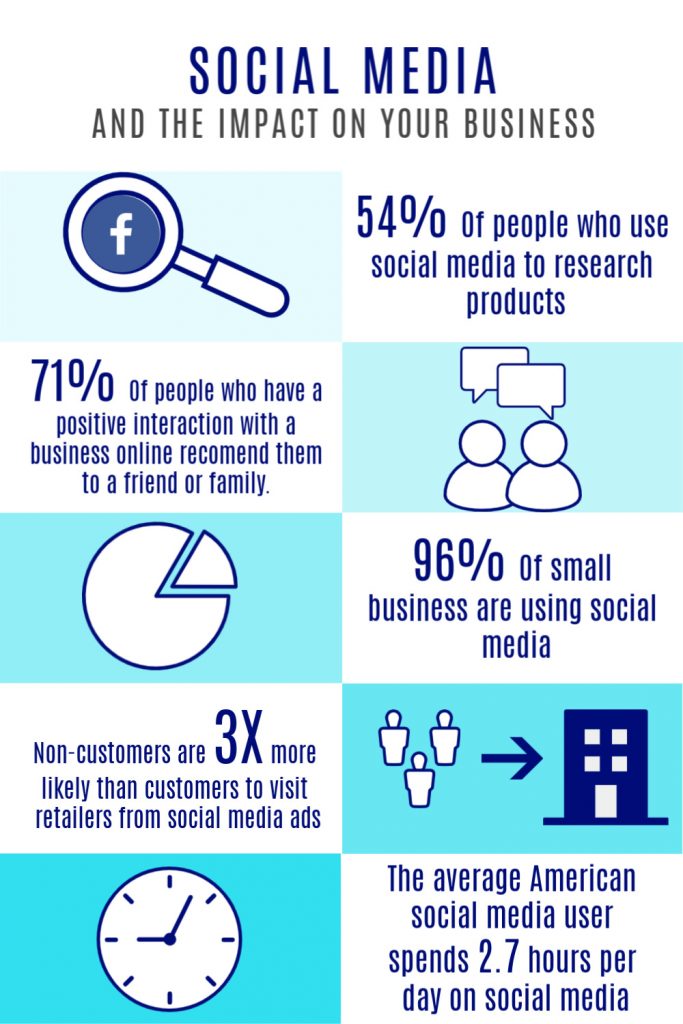 Unless you have been living under a rock you know that having a social media strategy is important to your business. Some small businesses have little to no social media presence and don't understand the value it can add to their business, others are confused or overwhelmed at the thought of utilizing social media to grow their business, while many are simply struggling with the complexities of it. After all, the average cost small businesses pay for social media marketing is between $1,000 and $20,000 per month. Social media marketing can absorb at least one full time position in the business and require a great deal of resources within the business and has the ability to make or break a business.
If you are like most small business owners this is intimidating enough to want to unplug and convince yourself that you can avoid it.
The social media and digital marketing industry is worth over $100 Billion and growing by the day. Make no mistake there are countless businesses out there aggressively targeting you every day to spend as much as you can on digital marketing. While having a consistent brand image is critical to growing your business, the businesses overall needs ALWAYS take precedent.
One thing is for certain, social media is an amazing opportunity and can be one of the best ROI tools on your marketing belt, but you don't have to get stuck in digital quicksand to get results. The first step is to determine who will manage your social media. There are 4 primary options for social media marketing management.
| Who | When | Pros | Cons |
| --- | --- | --- | --- |
| | Business is small or start up, operating on minimal cash flow, or you are just getting started | 100% Control of brand image, least expensive option, | Adds heavy workload to CEO, limited by experience and time, Often does not have the storytelling element necessary, response times will not meet the expectations of the customer |
| | Cash flow sustains one or more employees, business and marketing strategies are developed, budget is allocated for marketing expense, employee is trustworthy | Moderate control of brand image, expenses are more controlled if marketing budget (including employee salary) is proportionate to strategy, can utilize interns for carrying out daily tasks, easily scales with cash flow, better customer response times | Employee must be closely managed to ensure accurate brand image, quality hinges on employee experience level, |
| Employee(s) with expert guidance | Cash flow sustains one or more employee(s) and consulting fees, business and marketing strategies are developed, budget is allocated for marketing expense, employee is trustworthy | Moderate control of brand image, less expensive than outsourcing, more strategic and creative, highest value, offers a expert level guidance and is implemented and managed in house, better customer response times, highest quality for small business, easily to transition to fully internal managed | Expense of consultant and employee, communication is key to maintaining uniform brand |
| | There is sustainable cash flow to merit allocating a percentage budget to your digital marketing, you have a solid business and marketing strategy and implementation plan, you have modeled your ROI on the investment, and a | Fully managed without much time and energy from owners, expert strategy, fastest response times for customers, consistent branding, includes the storytelling element necessary for an effective social media campaign | Expensive, communication of brand must be very clear. Strategy must be developed to guide firm, responses to customers are not as informed from third party, brand image will likely suffer a visible change if switching firms |
Pro-tips on engaging on social media
Determining who is best to manage your social media right now is a personal decision and there is no right or wrong answer. Regardless of who is managing your social media the strategy is key. This is where having a strong business and marketing strategy are invaluable in gaining results for less resources. It is very important to chose the right platform or platforms that your target audience is active in and deliver the quality content that they are looking for. For example a manufacturer who's target audience is large warehouse owners may not want to invest any resources in Instagram, but a local trendy bread-maker might want to invest more resources toward Instagram. The most successful social media campaigns are based on customer research. The better you understand the needs, likes, and desires of your target audience the more successful you will be. Remember: social media is supposed to be social. Many brands forget to have real communication with their customers on social media. This leads the perception of a cold brand that only cares about selling and not a real organization that has a lot to offer. Authentic communication with your audience is always rewarded. Nobody wants to follow a brand that isn't genuine and transparent with their followers. As a general rule 80% of your communication on social media should be adding value to your followers lives in some way and 20% (or less) should be offering your products in a way that resonates with your community. We have all at some point unfollowed a brand that was constantly pushing their products or services and ignoring what matters to their audience.
Social media is a great opportunity for your business and is only as hard as you make it.  Don't get intimidated by all the analytics, KPI's, and strategies. Be real, be human, know your brand, know your audience, and have fun!