COVID-19 has had an unprecedented impact on the world. This makes for incredibly challenging times for small businesses and it can seem like there is little hope growth in this market.  Yet much like Newtons first law of physics, the market also will respond to every action with an opposite and equal reaction.  Fact is, this will end and the economy will be prospering again some day (hopefully soon).  When it does, your business will have either closed, survived, or excelled from the market impact.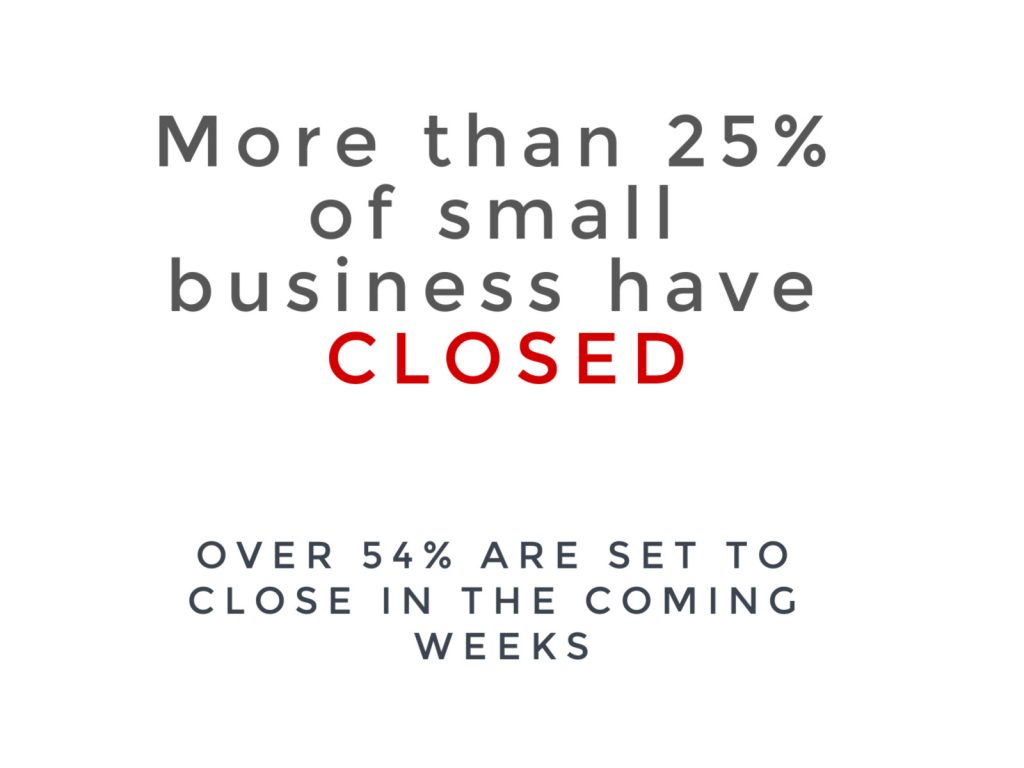 Most small businesses have applied for at least one EIDL, EIDLG, PPP Loan, SBA 7(a), and/or other form of loan to take advantage of the little bit of assistance offered through the government. However, whether you were one of lucky few to receive funding or not you still have to determine your sustainability. 
If you haven't already done a crisis cash flow assessment now is the time to do one. To be honest we update oure weekly and we advise some of our clients to update theirs daily. contrary to a traditional cashflow statement, a crisis cashflow analysis gives you a bare bones perspective of how long you can survive and to what capacity throughout this crisis. Once you know how many weeks or months you can survive without new revenue or cash injections you gain insights as to what level you can operate and where you can take advantage of market opportunities.
Feel free to download our easy crisis cashflow analysis template. You will be so glad you have it to overcome the daily curve balls thrown your way.  No matter what you read or hear, nobody knows how long this will impact the markets, so do yourself a favor… turn off the news and take a look at what you have and what you can do on your own.  Once you have a clear perspective on how long you can operate at your bare bones look take a hard evaluation of your business.  Ask yourself these questions:
Can we pivot to offering something that we can gain revenue from now

Will we be as relevant in the coming months as we were before the crisis?

What was holding us back from growth and financial solvency before the crisis?

How can we serve our current customers

How is our competition doing

What do we have in our budget that we could live without in the future?

What has been invaluable to us now?

With the changes in the market that will result from this crisis, how can we grow and adapt from this?
Download this Free Crisis Cashflow Assessment
Use as often as necessary for evaluation of cashflow.
These questions are important to not only determine the direction of the business in the future but to also find opportunities where an investment now when the market is down could really payoff in multiples as the market bounces back. Advertising costs are down 40% to 95% and in a time of crisis your customers are hungry for connection.  This makes an ideal opportunity to for good businesses to stand out by genuinely caring about their customers in this time. This offers a strong brand distinction that is remembered long after the crisis is over.  You should be communicating regularly with your customers during this time whether it be free platforms or paid ads.  Remember though, we are all in this crisis together so your communication should acknowledge that and not be tone deaf! Don't be the brand that posts a picture of happy people on the beach and an offer to checkout your sale inventory.  Nobody cares about your sale when they are worried about health and financial stability.  Think of Maslows hierarchy of needs, pushing your product or service to customers in a time like this will be met with brand aversion.  
If you need a confidential partner to brainstorm storm strategies with submit your info. We are giving away a free 1 hour strategy sessions. We would also like to make clear we are not looking to sell you anything, just doing our part to help fellow small businesses.

Remember, great businesses are made in the hard times.  While other businesses are giving up, make a strategic move. You got this!